Solutions
Manufacturing Validation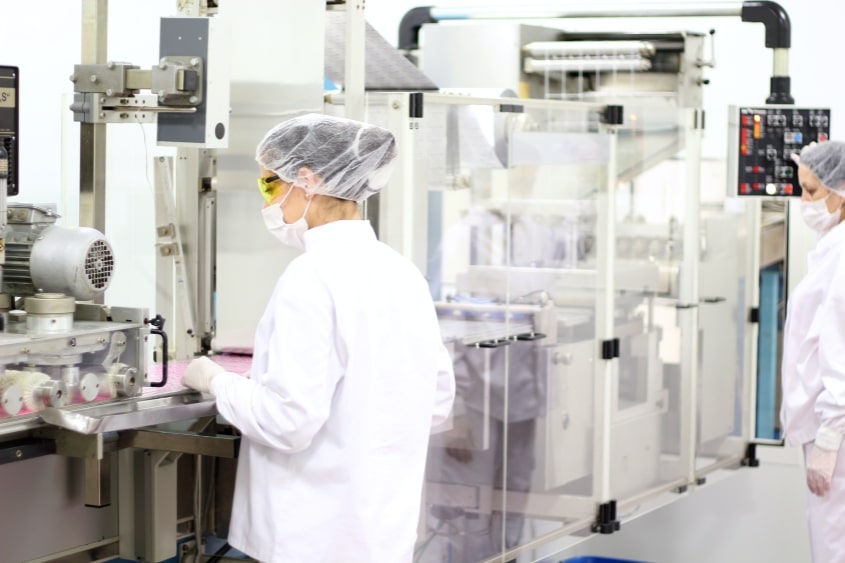 Compliance and validation are keys to success in highly regulated and complex industries.
As a leader in manufacturing and packaging solutions — particularly within the pharmaceutical and medical device industries — Verista specializes in and provides all-inclusive solutions for validation and verification. This includes commissioning and qualification projects for small-scale equipment, large-scale equipment, full-line installations, cleaning systems, facilities, utilities, etc. We streamline validation and verification processes with first-time success and maximum schedule adherence.
Change management is one of the key elements that make up a pharmaceutical quality system. It is becoming increasingly difficult for companies to manage the peaks of activity that occur with significant changes related to capital projects, facility and equipment maintenance, process improvements, and general regulatory requirements. Verista's highly trained teams enable clients to augment internal teams with engineers who understand what it takes to effectively manage change.
Commissioning and Qualification
Commissioning and qualifying for a major capital project in the pharmaceutical and life science industries is a daunting task. In today's environment of increased focus on compliance, increased pressure on time to market, and the business benefit of trouble-free operation, this has never been more important.
Computer System Validation (CSV)
Computer system validation (sometimes called computer validation or CSV) is the process of documenting that a computer system meets a set of defined system requirements. Validation of computer systems to ensure accuracy, reliability, consistency of intended performance, and the ability to discern invalid or altered records is a critical requirement of compliance in pharmaceutical manufacturing.
Per FDA requirements and guidance, continued process verification is a requirement of validation. The integration of development work, process conformance, and continuing verification provides assurance that the product or process will consistently remain in control throughout an entire product life cycle. Verista can help with this validation process, from the beginning through ongoing changes in a life cycle.
Examples of Manufacturing Validation Systems
Facilities and Utilities Validation
Shop Floor Manufacturing Systems
Sterile Filling and Packaging Systems
Warehouse Management Systems
PLC/SCADA and Distributed Control Systems
Manufacturing Execution Systems
Building Management Systems
Verista can provide you with expert manufacturing validation services and solutions. Contact us online or call 317.849.0330 today.