The following is taken from two recent excerpts of Pharma's Almanac magazine. As part of a roundtable discussion, Verista CEO Manny Soman spoke candidly about how the pharma and biopharma industries currently stand and how they'll be able to adapt more efficiently in a post-COVID world.
Q: What's the next "big thing" on the horizon that will significantly alter the pharma/biopharma market, your operations, or the way you do business?
A: The pandemic has changed our minds and reality. The new normal will be that drugs and devices will be brought to market faster. It used to take 10 years to take a molecule from R&D to manufacturing. Today, that won't fly, and mankind won't wait. The concepts of what we've traditionally thought of as product velocity and speed-to-market will be shattered. To meet these new demands, organizations must alter their traditional operational and business models.
The main issue facing this industry is: How can facilities be produced faster and to regulatory standards without compromising on quality, safety and efficacy? Even prior to the pandemic, organizations were struggling with speed-to-market from R&D to manufacturing. The key to the puzzle is a well-governed, transparent, and collaborative model that supports dynamic and effective decision-making.
Organizations are looking to end-to-end service providers like Verista to manage, automate, and validate their data, systems, and operations to ensure they comply with regulations, all while facilitating faster and more informed decision making. To achieve this, there is a push toward digital transformation. Legacy processes and systems are being replaced with streamlined digital solutions that enable data to get from R&D and the manufacturing shop floor to decision makers in record time. For example, Verista helped a top 5 pharma client implement Veeva Vault as their regulatory information management systems (RIMS), resulting in faster time to submission. By evaluating and streamlining their processes, they can now complete their fully compliant dossiers faster, meaning their molecules get to market faster too.
Q: What do you think most differentiates the U.S. pharma/biopharma industry or the market?
A: The United States is heavily investing in and chasing new discoveries in cell and gene therapy, especially in the post-pandemic era, which is creating tremendous opportunities for emerging biopharma in major hubs like Massachusetts and California. There is clear indication that the industry will double or even triple with products launching in record time. During the pandemic, we've seen mRNA drugs launch in 10 months, so we know how to get more drugs to market in a shorter time. With that said, the industry is highly regulated, which slows things down. Furthermore, the extensive data generated throughout the product life cycle, from R&D to manufacturing, needs to go through rigorous safety and efficacy scrutiny that stresses the system.
The advantages that Verista brings to our clients to enable them to achieve these goals includes our risk-based approach to validation, ensuring that critical business and regulatory functions are adequately tested to show that systems are fit for intended use and data is accurate and not compromised.  We also leverage our partnerships with companies like Veeva and Kneat to help our clients with digital transformation, which enables them to get systems implemented faster to streamline business processes and bring data from the benchtop and manufacturing shop floor to the decision makers in less time.
Verista is the only compliance services company that can cover the entire drug development continuum.  We have invested heavily to be able to help our clients maintain compliance from early drug development and R&D through commercialization, manufacturing, and post-approval support.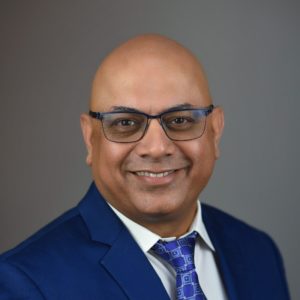 Manny joined Verista as its Chief Executive Officer in 2020. Prior to coming aboard as the company's CEO, he served as President and CEO for Scifomix. His accomplishments there included managing the growth of the organization in both geographies and services, as well as growing life sciences outsourcing by utilizing global talent and best-in-class processes.