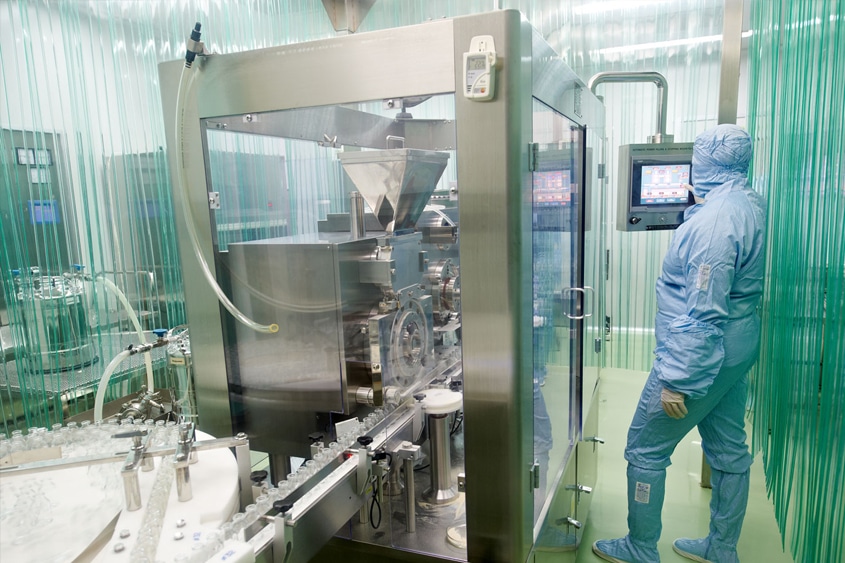 Infrastructure and their related services are the foundation for all Business applications.
The control and management of a company's Infrastructure ensures that the backbone of all applications is being maintained consistently and in a controlled manner.
Verista's Infrastructure Solutions also ensure that Security and Service Management are built into all application environments.
Services Provided
Infrastructure QMS Development
Often, solutions are proposed by one company, using only their own equipment. But why settle for a single manufacturing equipment supplier when you can have the best of the best from multiple manufacturers? Verista's independent voice enables you to obtain the best equipment selection and integration possible. We specialize in packaging equipment, material design, implementation, and validation.
Infrastructure Qualification
Infrastructure engineers provide support to develop specific requirements, design and testing to ensure that an environment functions as intended.
Infrastructure Configuration and Change Management
Infrastructure engineers provide the expertise to develop the processes to define configuration items and the management of their changes.
ITIL Support and Service Management
Infrastructure engineers provide guidance on the development of a lifecycle, applications, services and practices that focus on aligning IT services with the needs of a regulated application.
Cybersecurity
Cybersecurity experts can provide guidance on the NIST Core Framework functions to Identify, Protect, Detect, Respond and Recover in a secure environment. This includes Risk Management, Data Security, Monitoring, Mitigation and Recovery Planning.
Service Value
The Infrastructure Service Line focuses on supporting clients with the development of components, processes, people and platforms that comprise an Infrastructure, which must be governed to ensure a consistent, manageable and secure environment for regulated applications. With increasing cyber attacks and evolving workplace dynamics, overall IT infrastructure and security is continuing to evolve. The implementation of qualified infrastructure is a key regulatory focus as more applications and data move to the cloud and secure assets are managed by third parties. We offer the support to provide a balanced strategy of security, control and efficiency while maintaining compliance – skills that we have tremendous experience and training in.
FOR MORE INFORMATION ABOUT VERISTA'S INFRASTRUCTURE SERVICES, Contact us online or call 317.849.0330 today for a free, no-obligation impact assessment.