Stacy Capek, Director of Quality and Training at Verista
Building realistic timelines and requirements actually saves time, money and rework
"There's never time to do it right the first time, but always time to do it over." How many times has this come to fruition while managing and implementing a project plan? In the manufacturing setting, when product time-to-market is the main objective, pressures to shorten timelines and reduce costs dictate project delivery time and time again, especially when it comes to asset delivery. Taking time during the upfront planning phase can seem like it takes too long, however it will always save time in the end as rework will not be necessary.
Having participated in complex manufacturing implementation projects, many organizations miss the mark when developing proper equipment requirements documentation and realistic project timelines. All too often requirements omit key elements (or inputs), and project timelines are oversimplified, resulting in delayed or rushed timelines, along with costly rework.
Equipment and Business Requirements
As simple as it sounds, organizations don't spend time defining what success looks like early on. And time and time again, we are called in to triage a faltering implementation. Getting equipment and business requirements properly defined are critical for the successful production of pharmaceuticals and medical devices, but oftentimes they are overlooked as an essential tool in project planning.
If requirements are documented and shared at the beginning of a project, and to the right teams, clear expectations are set. Too often, because of time constraints, this step is overlooked until after the equipment is ordered. This can be costly, both from a monetary and schedule impact perspective. Many times, an equipment build is already in progress, only for manufacturing operations to identify that design changes are necessary to meet new requirements. Depending on the extent of the changes, they may result in a complete "restart," and at the very least will cost precious time and money.
Project Schedule and Team Members
Building a realistic schedule with input from all functions potentially impacted is another critical step in successful project delivery. Including the team members who will actually perform the work creates realistic outputs to communicate. Every project suffers some delays, so also including a buffer in the schedule will ultimately help manage expectations.
Challenges When Timelines Are Condensed
In the world of manufacturing launch and scale up, the end date is the end date and does not move because of build delays.  Frequently, this leads to schedule compression of testing – from factory acceptance testing all the way though performance qualification and process validation. As projects move forward, inevitable delays in the equipment build tend to shorten key testing windows. For example, some organizations may choose to expedite Factory Acceptance Testing to get the equipment installed by the project deadline. Eliminating or condensing these timelines can cause delays later on when more rigorous testing is executed and problems are uncovered. In addition, commissioning activities allow for effective startup and issue resolution without entering into formal change control. Entering change control too early can cripple a team's ability to quickly resolve issues.  Worse yet, if the equipment is in production and an issue arises from lack of testing, product may be recalled.  It is faster and less expensive to fix issues on the factory floor, rather than after the equipment has shipped.
Conclusion
By following a robust delivery process, project timelines can actually be shortened in the long run. Shortcutting steps only makes for more work later in the project, hence the saying, "There's never time to do it right the first time, but always time to do it over."
Verista's combination of program management, project fundamentals, and domain experts can help you stay on track, avoid delays in your launch plans, and minimize financial burdens. Contact us to connect with one of our experts.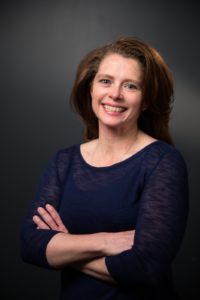 Stacy Capek is the Director of Quality & Training at Verista. She has over 25 years of Project Management, Engineering and Validation experience in the Pharmaceutical and Medical Device Industry, working for numerous global pharmaceutical manufacturing clients.